An Abridged Draft for a Letter to Leila Khaled

single channel video projection, 12:23

2021




two minutes excerpt



The Palmach Aerial Photographs Collection includes more than 600 images, taken by the Zionist Paramilitary organization during the 1947-1948 civil war in Palestine, before the Palestinian Nakba (lit. catastrophe, the displacement of Palestinian from their homeland).


While the collection was created in an aerial reconnaissance effort, today it provides a rare documentation of Palestinian landscape – depicted on the verge of its imminent erasure. The collection is stored within three archives in Israel, yet it is largely inaccessible for viewing, especially for Palestinians.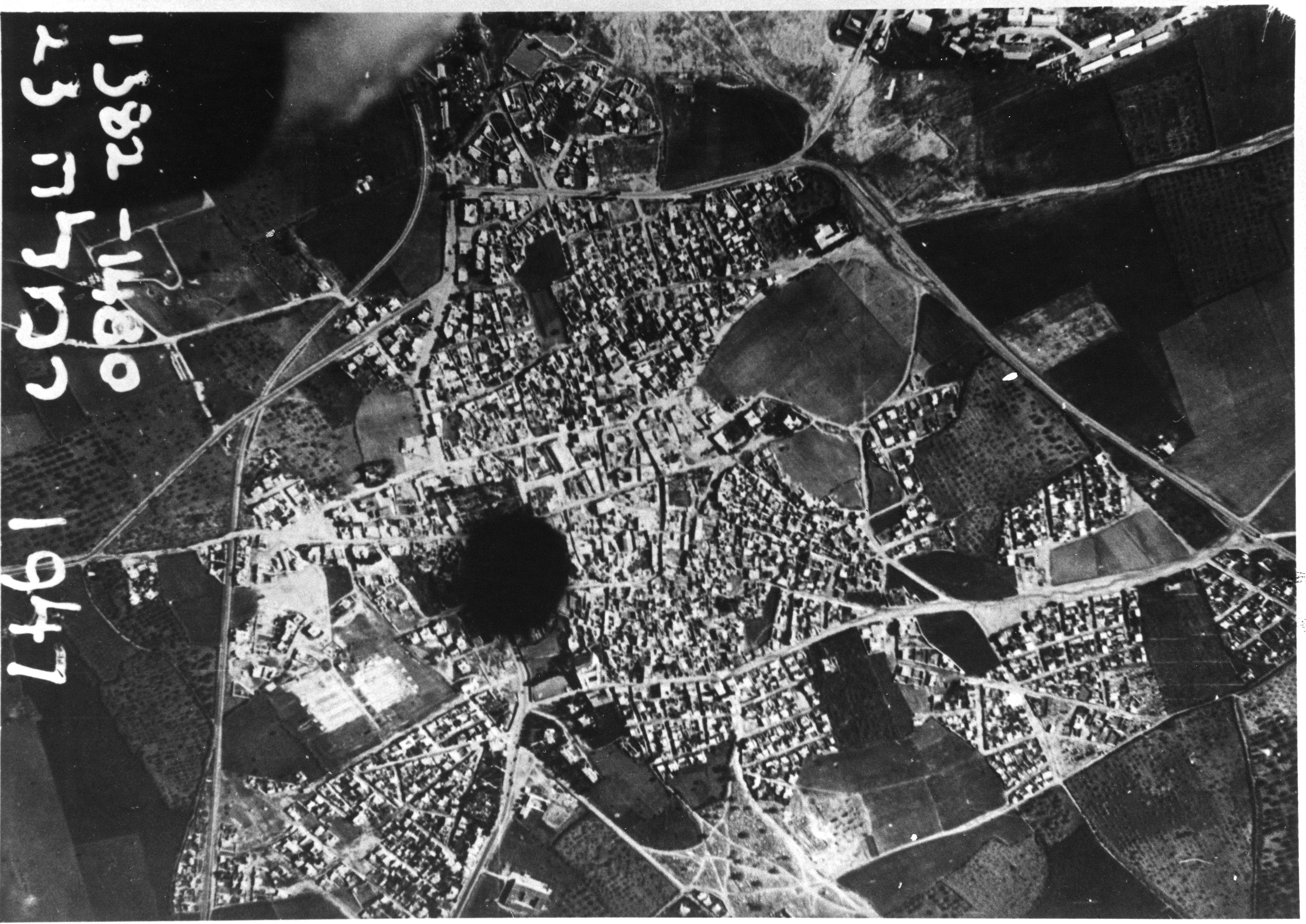 An Abridged Draft for a Letter to Leila Khaled reconstruct the landscape of Palestine before the Nakba, as it is depicted in the Palmach Aerial Photographs Collection. It uses a flight simulator to create a flight tour of the reconstructed collection, superimposing it on the satellite views of modern Israel.

The work was finalized as a response to the censoring of Leila Khaled from a virtual conference held by the San Francisco State University in September 2020. Ms. Khaled participation was cancelled by Zoom in response to pressure mounted at the company by Jewish Pro-Zionist organizations. Ms. Khaled censoring is an extension to the limitation of travel she's been experiencing for the last few decades.

The video work serves as a letter to Ms. Khaled, an invitation to pilot the virtual flight tour, in order to challenge the limitation on communication, vision, and travel being placed on Ms. Khaled. Communication with Ms. Khaled over the work has been initiated and awaiting progress.

Installation views from A Bruising Gaze on a Faltering Landscape, w/ Katherine Reynolds, Block Museum of Art, Evanston, Illinois, 2021